Last month Monteith & Sutherland have teamed-up with PipeFlo and performed pre-rehabilitation high definition laser scanning (HDLS) survey of overflow sewer at Barton Street between Weir St North and Fairfield.
The survey was completed with P40 Leica HDL scanner. The data were processed in Leica Cyclone, and cross-sections at 1 metre interval, along with best fit centreline of the structure, were generated in 3D Reshaper: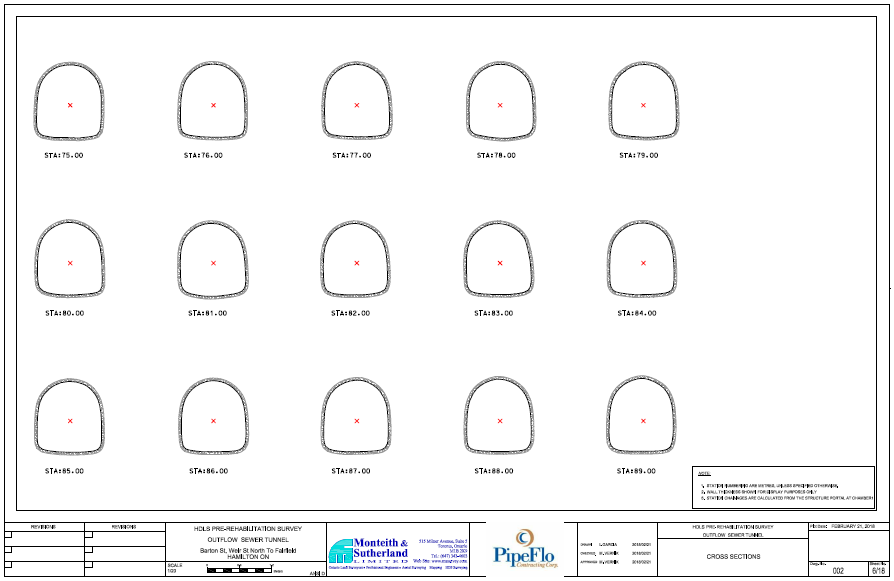 Thanks PipeFlo for the highest safety practices pertaining the confined space entry, and for all the help during the survey.